If you've been a regular reader of my blog, you'll know by now that I must have gotten good news at my appointment today. If not, my post title would be incredibly melodramatic.
So yes, we got great news! The u/s tech remembered me, and I told her that at this appointment last go around was when we got the bad news. She wasted no time getting baby up on the screen, and playing the heartbeat over the speakers.
What a lovely sound. It's amazing how much lovelier it sounded today than at the 7-week or 8-week ultrasound. I know that's bizarre, but I was so nervous about this one. I feel like we've really achieved something this time, even though I won't be worry-free ever again. I do feel some peace, for now, at least.
Baby's heart rate was 178 bpm (it was 179 last week). I did not get a measurement this time around. I forgot to ask, due to my state of euphoria.
My next appointment is in THREE WEEKS. What the hell will I do to pass the time?
Oh, I know. Use a doppler. And drive myself crazy.
Here's the latest photo of our little one, and I'll post the previous week's photos underneath as well, for comparison.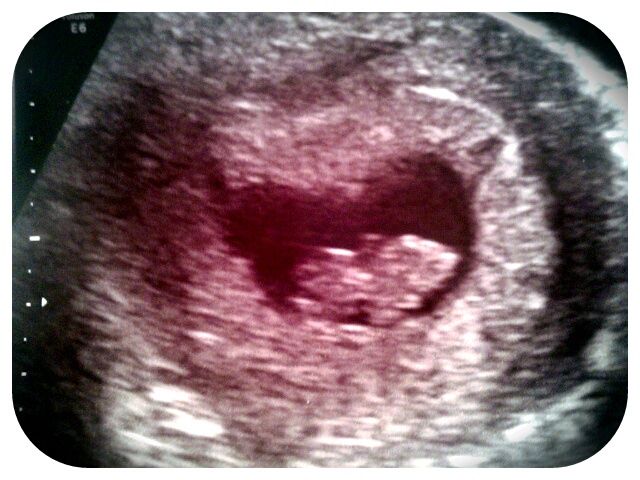 9w1d ultrasound photo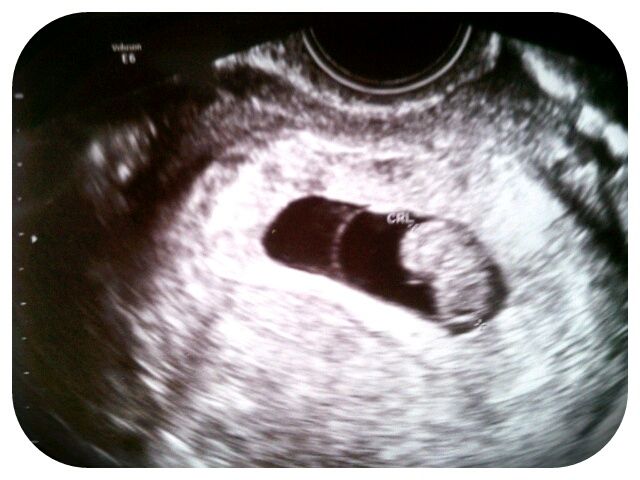 8w4d ultrasound photo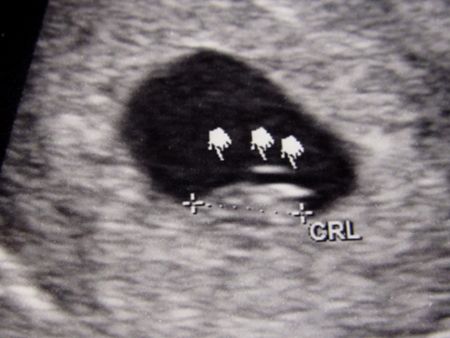 7w1d ultrasound photo
The 8w photo was the only transvaginal ultrasound I've had during pregnancy. It's amazing to me how much clearer it is! I wish today's could have been transvaginal as well, but I'll take what I can get!