I woke up in good spirits today. I'm sure it has to do with a combination of factors, including:
The approaching holiday and my 4 1/2 day weekend!
My great friend sent me a gift certificate to one of my favorite Etsy stores!!! Merry Christmas me! :)
My friend and co-worker, Liz, told me I look skinny today
I picked up my Femara from Walgreens today, and I am so ready for next cycle!
The building excitement regarding seeing people open and hopefully loving the gifts I've gotten them!
After a 12 day drought, I got laid! I think this is probably the largest contributing factor to my happy mood.
________
We have decided to give Lulu to my MIL on Christmas Eve. I am beyond thrilled with this decision. This will allow Buster and I to have a somewhat-sane Christmas morning before we head out for the whole day. I will miss the little nightmare, but luckily the in-laws live in our same neighborhood, and I can visit her whenever I wish to.
________
Up above in my bulleted list, I mention my friend who gave me a gift certificate. It's really interesting, our friendship. It's really a newly-formed friendship, even though we went to junior high and high school together. We were friends on Facebook, and would comment at times on each others statuses. Well, one day in early September, I saw a status update by her that mentioned the term "TWW". I messaged her immediately, as I was shocked that someone from my "real life" was using terms such as that (I'd only met ladies online who discussed such things!). From that initial message, we have bonded over our shared struggles trying to conceive. Even though hers is a different type of infertility (secondary infertility), we share the common bond of wanting desperately to get pregnant and have a child. The differences in our situation are inconsequential to me.
She was recently inspired to start blogging, and I had the privilege of designing her blog. This is the reason I received an Etsy gift certificate to a fabulous store.
It is the same shop that carried the earrings I included in this post
. What a thoughtful gift. I am not only appreciative of her kind gesture, but also of our newly-forged, Facebook-and-TTC-induced friendship.
If you are looking for some excellent reading (because she is a superb writer!), check out her new blog:
The Deep Silence of a Long-Suffering Heart
And feel free to tell me how much you just LOVE the design of her blog ;)
________
I decided, while showering (which is when I do my best thinking), that when I reach 100 followers I will have a giveaway! I'm not sure what the actual prize will be yet, but if I was a betting man, I would say some kind of awesome gift from Etsy (Not purchased with my new gift certificate, of course!!). I guess I could always go the way of a TTC-related gift, but...meh. Unless my readers would prefer a TTC-related gift. Feel free to weigh in on this decision!
________
I figured I would go ahead and post a couple new photos of Lulu, since I won't have her much longer! She is an awful subject to try and photograph...constantly on the move! You can easily tell this by my first couple photos posted here. The only way I was able to get her to sit still was to allow her to gnaw on my hand for a minute with her razor-sharp puppy teeth.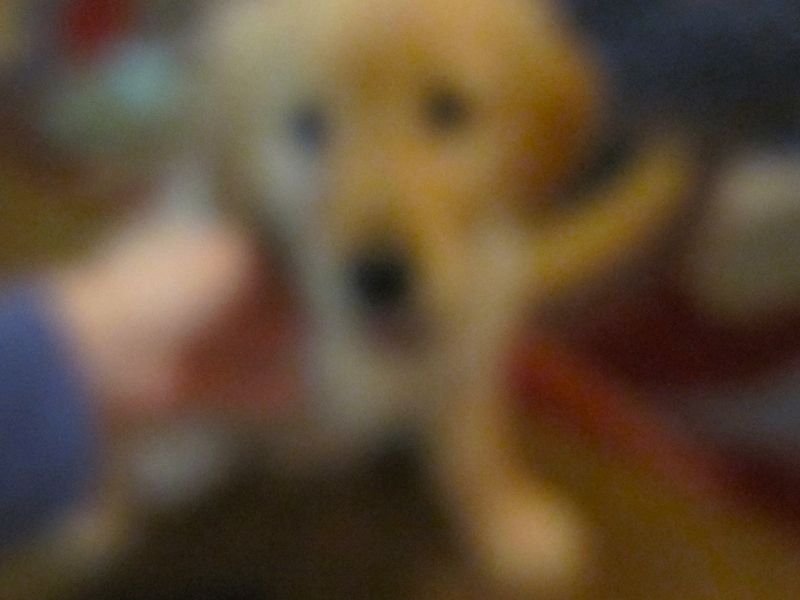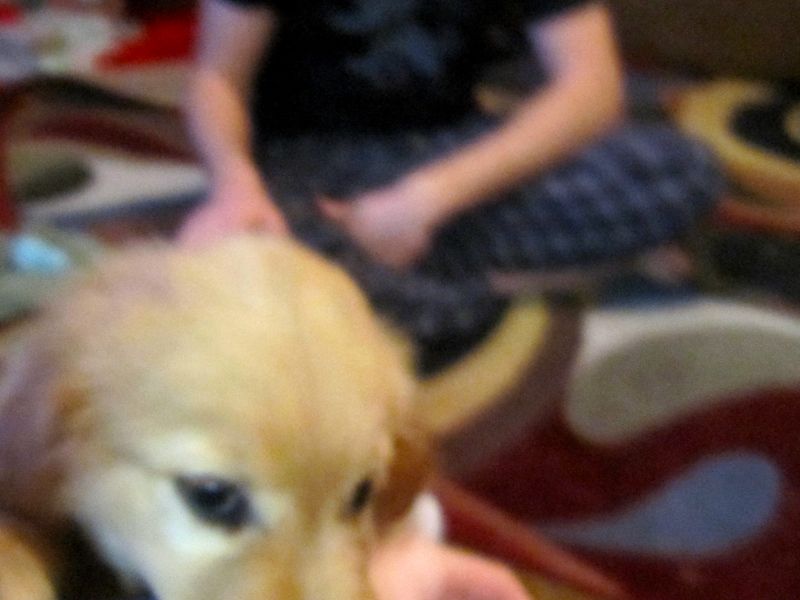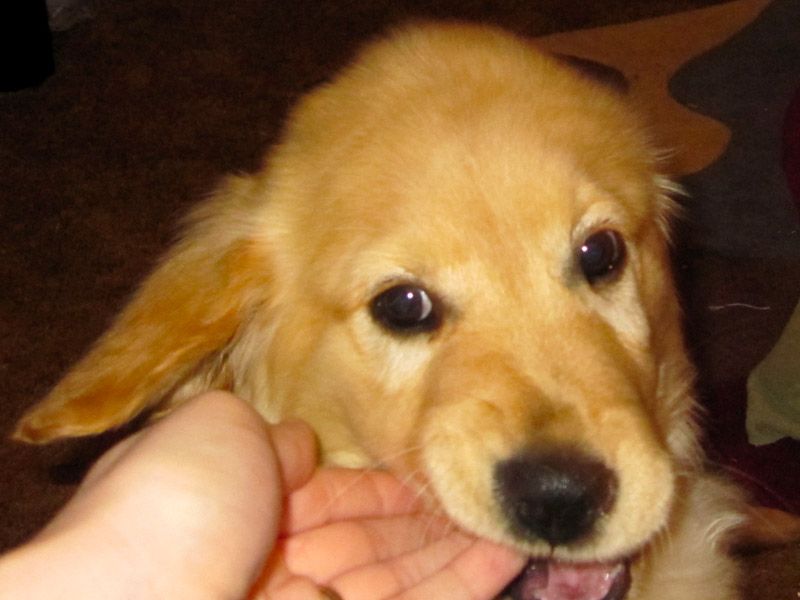 ________
Due to the positive response when I posted a Modest Mouse song the other day, I thought I would do it again! My blog title today comes from one of my favorite MM songs, Baby Blue Sedan. Enjoy :)
"It's hard to be a human being..."