This weekend positively flew by. On Saturday, we went and got our Christmas tree. We went to a tree farm and Buster cut the tree down himself. It was a great experience! I felt like a kid. This was the first time I've gone and picked out a tree and cut it down. I will insert a photo of the tree here, but also at the conclusion of this entry I will post some more photos of some of my favorite ornaments.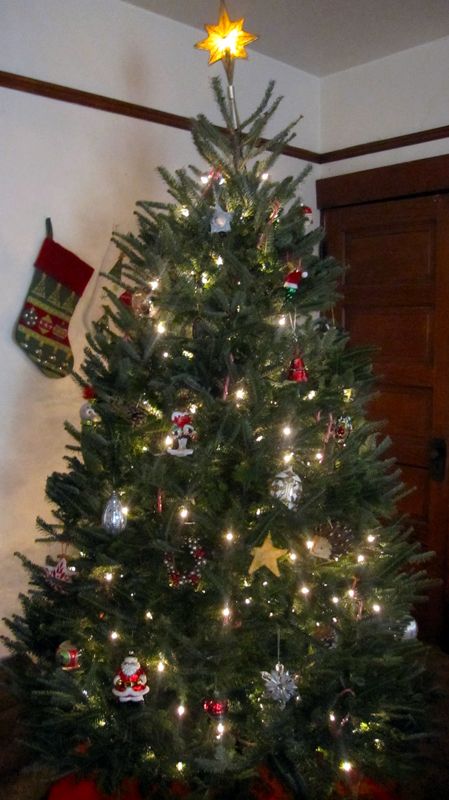 My company Christmas party was Saturday night. There were tons of people there, and I only knew about 10% of them, which makes for an awkward evening. Open bar, here I come! There was a DJ who had a voice like Barry White, and who played the shit out of group dance songs. I hate group dance songs. So much so that I told the DJ for our wedding that if she so much as played a note from The Chicken Dance song or the Macarena, I would throw her out. Well, Barry White DJ started off the evening of dance music with the Electric Slide, followed by that weird Cha Cha slide song. To me, these are adult versions of the Hokey Pokey. Just because you can follow directions does not mean you can dance.
But, I digress. I realize that on Friday I posted that I would be happy with any prize. Well, that statement has officially bitten me in the ass! Not only were there all the prizes I had mentioned in my Friday post, but there were TWO Dyson Vacuum Cleaners!!!! Currently Buster and I have a Dirt Devil handheld vac. Yep, that's it. It is certainly a workout when I vacuum. So needless to say, I abandoned my wishes for a TV once I heard mention of the Dysons.
They called my name in the second round of prize giveaways. It felt surreal, like a dream. I floated up to the edge of the dance floor, where the prizes were displayed. There stood a girl I went to high school with, who also works for the same company as me. She had a bag that contained pieces of paper with numbers on them. I was to draw a number and I would win the corresponding prize. As I nervously fumbled around in the bag, I told her, "I really want a Dyson!"
The gleam and excitement in my eyes was hard to miss, and I know she was hoping I would win the Dyson. I drew number 33. I handed it to her, and she turned and gave it to the prize fetcher. As the prize fetcher handed her my prize, she said to the fetcher, in a disappointed tone, "She wanted a Dyson."
I won a 3.5" LCD travel picture frame. 3.5"!!!!!!!! That's smaller than the screen on the back of a camera!
I was the definition of crestfallen. I attempted to steel my facial expression, not wanting to give away the disappointment I felt. When I got back to my table, my co-workers laughed at me. So did Buster. Oh well. Maybe next year I'll win a good prize! I am going to attempt to return this picture frame to Best Buy and see if I can get some store credit!
______________________
As promised above, here are some photos of my favorite ornaments on my tree: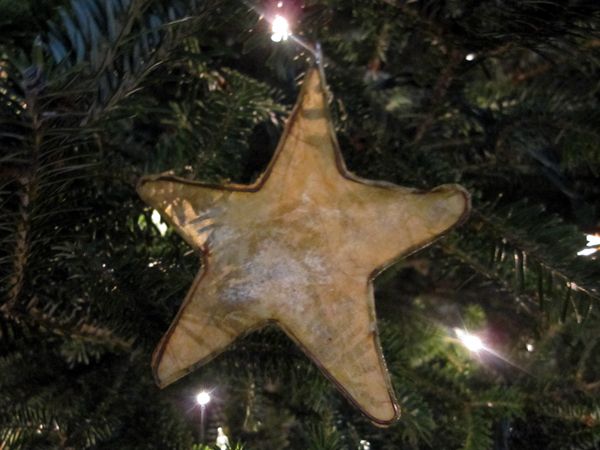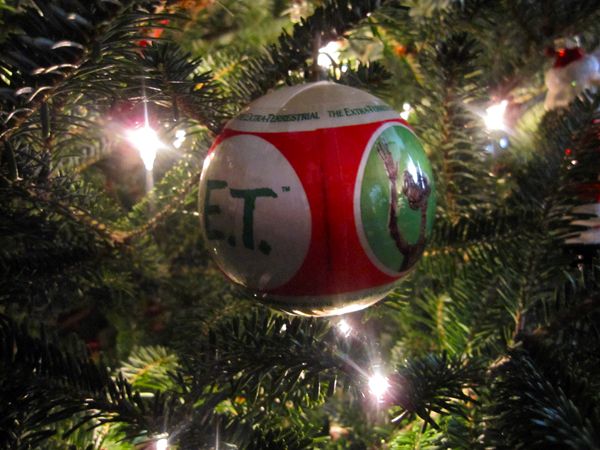 Old school E.T ornament from the 80s!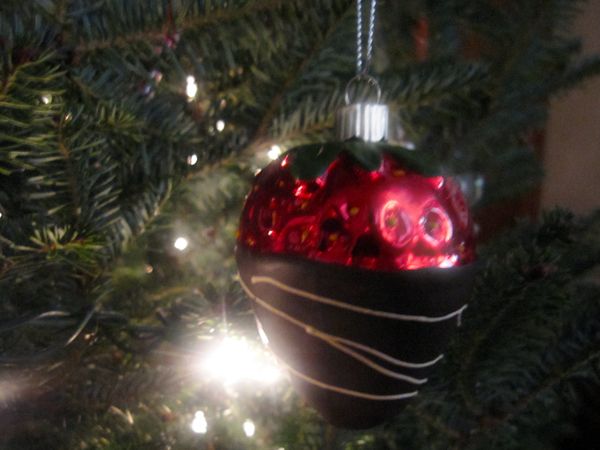 Buster's grandmother who passed away when he was barely a teenager.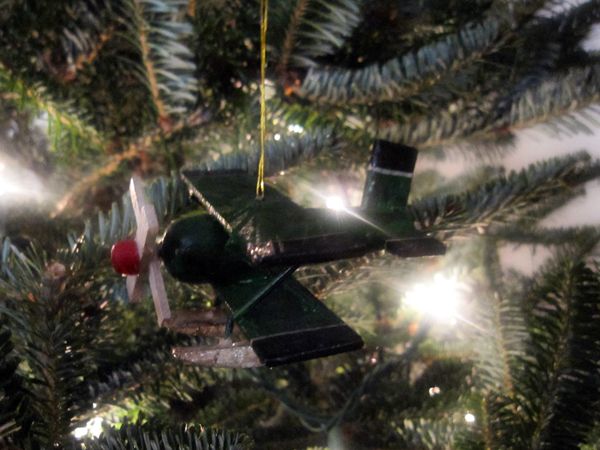 Old ornament that the in-laws gave us. Buster remembers it from when he was a child.