The universe has a way of setting things right.
Symptom check:
Last night I had that intense hunger again before bed. And when I woke up. Probably from the steroid.
I woke up a ton over the course of the night, but I think it was just me being anxious to wake up and POAS. But, each time I woke up, I noticed I had to pee. But I don't think the urge to pee woke me up.
(Oh, and for those of you who mentioned you didn't get the frequent urination thing until later on in pregnancy... for some reason that happened to me right off the bat last time. Not sure why, but it did. So that's all I have to go on, since that was my first and only pregnancy.)
Pee stick check:
The universe bitch-slapped me for getting excited by giving me a BFN this morning.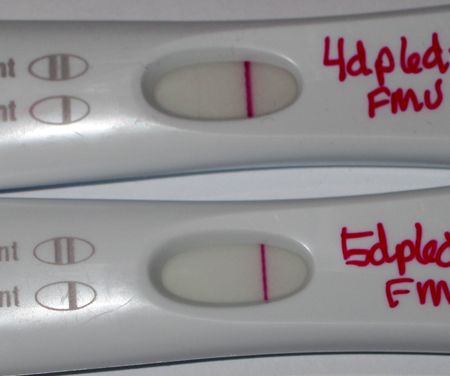 As you can probably tell by my tone, I'm not handling it too well.
But, there are a couple things I need to keep in mind:
Last FET, I didn't get a darkening line until 5dp6dt PM test.
Last time around, my FMU sucked. SMU and PM pee were always better.
I'm still early. After scouring "FET Success" threads, I've found several people who get BFNs on 5dp6dt, then a positive the next day or two. So I know I'm not out yet, even though it feels like it.
I was hoping to have better news for you this morning. Perhaps I will this evening.