Thank you all for your kind words. I know I'm being a crappy blog friend at the moment, but I'm in such a weird head space that I can't even bring myself to read other blogs.
Symptom check:
So my day started out pretty shitty, but then I started noticing symptoms, and it renewed my hope. Here are my symptoms from today:
slight queasiness of the stomach
no food sounds good to me (usually I can eat anything, anytime)
dizziness/lightheadedness (I had this last time, so that made me really happy)
and more hot flashes this afternoon, with the accompanying flushed cheeks
Those all sound promising, right? They do to me, especially since 3 of the 4 happened to me last FET.
Pee stick check:
The super faint line has made its reappearance!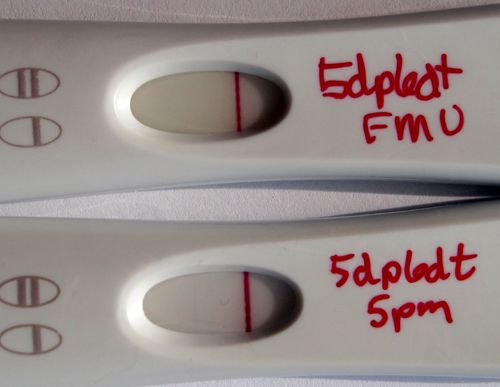 It is so faint, but at least it's something. Not stark whiteness, like this morning's test. So, I will probably POAS tonight before bed, just for shits and giggs.
I'm so ready to just know what is going on!!
______________________
2 days until beta!
______________________