Last night Buster and I had a wonderful evening. Because of the good beta news, I was in a super great mood. It's been a while since I've been in a super great mood. It's amazing how much better Buster and I get along when I'm in a good mood.
We've been watching the first season of Downton Abbey. I love it! We have one more episode to watch, then on to season 2. I hope it's on OnDemand or Netflix streaming...
Symptom check:
Still having the queasy feeling. And I'm also waking at least once in the night to pee.
Pee stick check:
You will all be happy to know that I'm nearing the end of my obsessive peeing on sticks. I have two FRERs left, and I will not be purchasing any further tests. I will test in the morning before my beta appointment, and maybe the next morning. Or maybe tonight. We shall see.
Here are the past couple days of SMU sticks: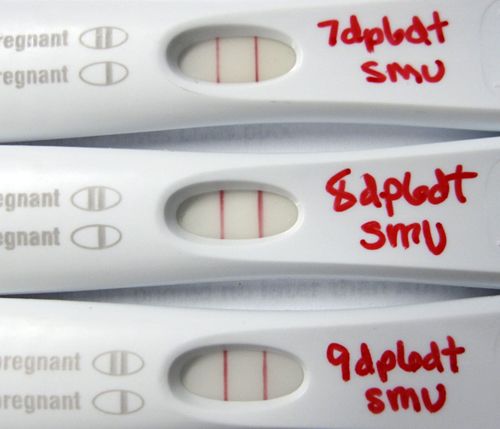 Looks like I'm close to (or just) beating the control line! I'm happy there seems to be some progression, even if it is ever so slight. But I am also ready to stop obsessing. After tomorrow's beta, I will hopefully feel much better and a bit more confident.
I go in at 8:00 a.m. for my blood draw, but my clinic won't be calling me until the afternoon with my results. I will, of course, keep you all posted!