I talk a big game.
"I'm not going to test until Saturday. I have the willpower of a monk."
Yeah, that was utter bullshit. Who am I kidding? I'm weak.
You can see where this is going, right?
I tested last night.
Before I reveal last night's test, we are going to play the comparison game. I'm going to post the pictures of my 4dp6dt PM test from my last two FET cycles, and then last night's tests, just for fun. Ready?
FET #1, 4dp6dt:
From my most successful cycle to date.
FET #2, 4dp6dt: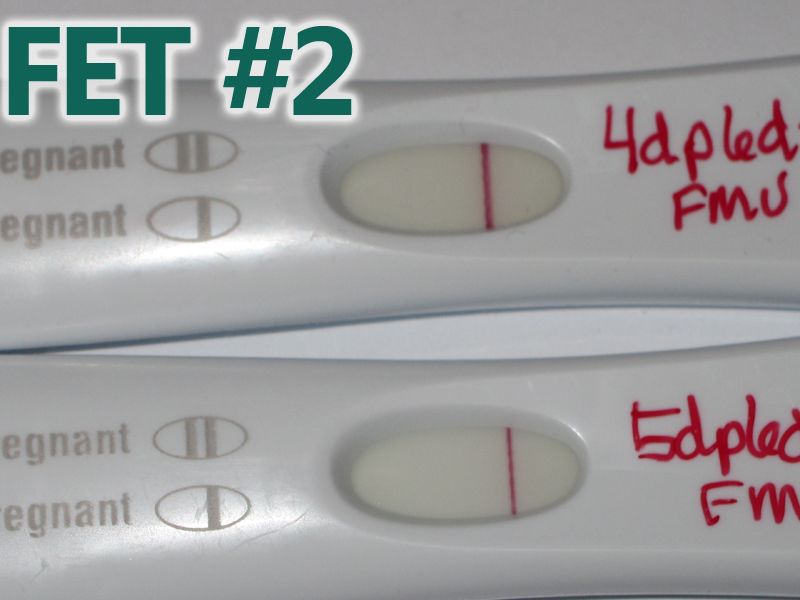 From what I believe was a "chemical" cycle.
And, the moment you all have (or haven't!) been waiting for...
FET #3, 4dp6dt:
So, I'm feeling a bit hopeful at this point! It's the darkest line I've ever had at this point. I'm taking that for a good sign.
Even though I promised my dear friend Aub that I would hold off on testing this morning with FMU, I did it anyway. She and I both know that my FMU sucks. My PM sticks are always better, and often times my PM stick from one night will be darker than the FMU stick from the next day. This morning was no exception.
I had a really nice line this morning, don't get me wrong. But it wasn't as dark as last night's. Which I fully expected. So I'm not worried or stressed about it. That's just my body, behaving normally. My test from this morning (5dp6dt) was darker than any previous 5dp6dt FMU tests, though, so I feel satisfied with that. Unfortunately I don't have pictures to share quite yet, as I didn't get a chance to upload them before leaving for work.
I will pee again tonight, and post pics then. I'm hoping tonight's test is just as pretty as last night's.