First, thank you all so much for putting up with me. And supporting me. This community never ceases to amaze me.
I went in for my blood draw at 8:00 a.m. My clinic will call me with the results this afternoon at some point. Hopefully sooner rather than later!
But, I'm not necessarily nervous about this first beta. Sure, I want it to be super high and lovely, but I'm more concerned about the next beta. As we all know, the doubling is what matters!
Symptom check:
Not much so far today. Feeling a bit queasy, and just a bit off. The pre-headache has thankfully vanished.
Pee stick check:
My sticks this morning look pretty good. Still not really darker than that pesky 6dp6dt stick, but getting close! And I think today's is darker than yesterday's.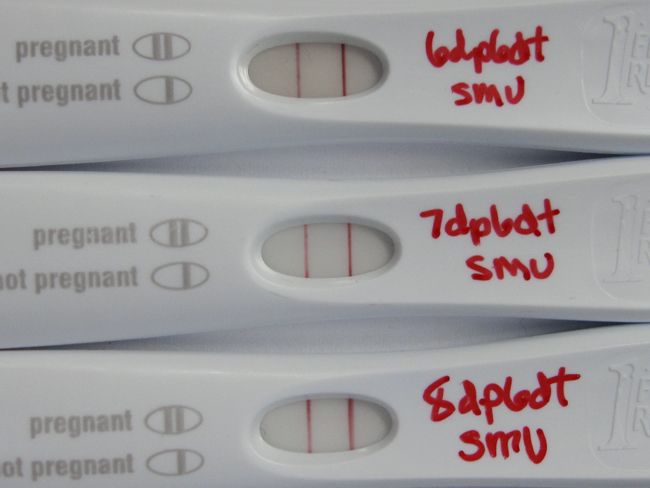 And a shot of just the past two days: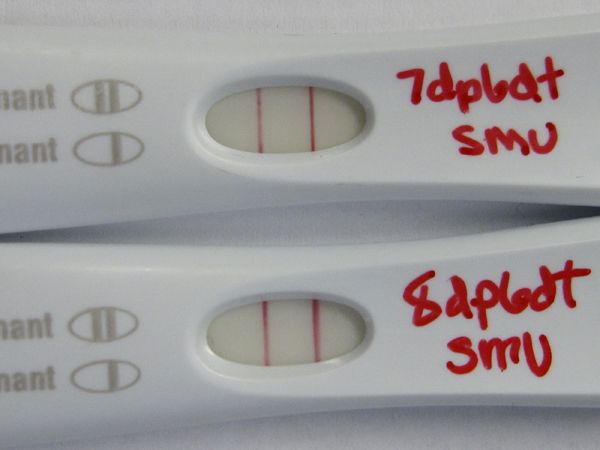 I kind of want to be done peeing on sticks...