I went in for my blood draw for beta #2 this morning at 8 a.m. Hopefully my clinic calls me early again!
And as I know these posts may be getting tiresome, this is most likely my last of this nature. I find it beneficial to document the early days. Not only for me, but for others who are going through IVF as well!
Symptom check:
Same ol', same ol'.
Feeling queasy often. Yesterday on my drive home from work, I felt incredibly car-sick. Like I was ready to puke. And I really enjoyed it.
Last night I couldn't sleep. I'm not sure if it's insomnia from the Dexamethasone or what. I take that at 6 a.m., so I wouldn't think it would keep me up all night 16 hours later... but who knows?
And finally, I'm waking up to pee in the night a couple times.
Pee stick check:
My final stick was used this morning. I refuse to spend any more money on tests, since I have betas scheduled. I saw my line progress, and I'm happy with it.
Last night's test (sorry for the poor quality, it was taken with my phone):
And this morning's test: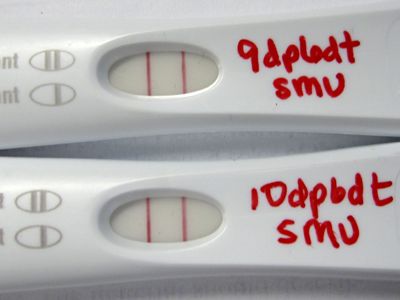 And another of this morning's tests, shown with 8dp and 6dp, for progression's sake: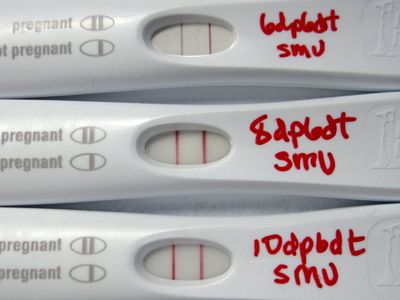 I will, of course, update when I get the results from beta #2!